This lovely book could easily become a family keepsake and treasure.  Forty family devotions with beautiful illustrations are intended for use during the Lenten season.  Each day highlights a different topic such as:  sacrifice, thanksgiving, commitment, obedience and more.  Every devotion contains a Bible story or explanation of the theme;  Bible verses, a prayer and questions to consider.  It would be suitable for elementary age children.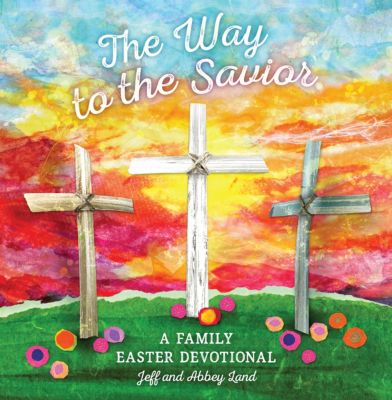 At the end of the book there are some "Memory Maker" pages which the family can use to journal their answers to questions about Lent.  For example:  What did our family members decide to give up or add during Lent this year?  What will you wear on Easter Sunday?  What have you learned while sharing this devotional?  With plenty of space, the answers could be recorded for more than one year.  I can imagine what fun it would be for the family to look back on years later.
I found only one issue:  the devotion discussing "the elements" or sacraments, describes the Holy Communion as a "representation" of Christ's blood and body. According to Lutheran doctrine, Christ's body and blood are present, not simply represented," in with and under" the bread and wine. So if you are a Lutheran, or other denomination with a different view, review this section ahead of time so that  you can modify it to match your own beliefs.
VERDICT:  4 STARS because of the one doctrinal issue.
If you would like to purchase this item, follow the link below:
https://www.lifeway.com/en/product/the-way-to-the-savior-P005822240
The Lutheran Ladies received a free copy of this book in return for a fair and honest review. Disclaimer pursuant to FTC 16 CFR Part 255