This was written by husband for one of his seminary classes, and I thought it went along well with the earlier posts by our daughters when they were confirmands.
When I think about God I think first of the awesome wonder of a Being who can create all that is from nothingness, simply by willing it into existence. It is so far beyond my understanding that simply trying to establish boundaries for this act of power, to express parameters for such a God is impossbile. My mind can conceive many wonderous, Wonderland-like things, but creation, ex nihilo, is so frar from my understanding of what is possible that I can only accept it on faith.
The author of Hebrews describes faith as …the substance of things hoped for, the evidence of things not seen (11:1). Hope and evidence, yearning and established fact. It is in this faith, this gift of God that I can come to terms with that which is beyond knowing. The Hidden God reveals Himself to His creatures in ways which we can only dimly comprehend. In this realm of the poorly understood Truth, we are forced to become like children, guided toward places we can only imagine, trusting the choices of the loving Father who leads us.
When I was a child my father would take our family on Sunday afternoon drives in the country. After leaving our neighborhood I would be totally lost, unable to recognize any reference points in the landscape around me. Yet I never worried about the unfamiliar homes, fields and woods that we saw. My trust in my dad's ability to bring us safely back to our home was absolute.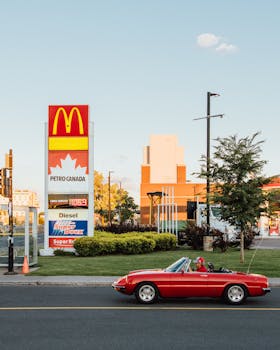 Just so my faith in the loving heavenly Father is absolute. As my father's repeated ability to find our home again reinforced my trust in him, so the long record of God's faithfulness and care for His people reinforces my trust in Him. In Scripture, in the lives of people I have observed, and in my own life, God's faithfulness is always apparent, always comforting, always objectively true.
To be continued …..
For more about faith see:
What Does It Mean to Walk by Faith?